Want to schedule a drug-ed lecture?
Participants feedback:
"The talk was good because it was very educational. It helped to change my thoughts,
it made me 100% sure not to do drugs.
I can tell people to make sensible decisions."

a pupil

"I saw using drugs in a whole new way."

Secondary school pupil

"It will be useful for when I am older. I will know the side-effects and what happens to you.
I have realised how dangerous they are and what happens to your body."

Primary school pupil

"Very informative and detailed. He engaged the children through comedy whilst maintaining a serious message."

Secondary school teacher
How does this lecture align with the new curriculum guidelines?
Our format aligns with Sub-Section 2.4 Drug Education In The Curriculum ( Section 351, Education Act 1996 ) Key Stages 2, 3,& 4, regarding the effects of drugs, alcohol, solvents and tobacco on body functions and general health.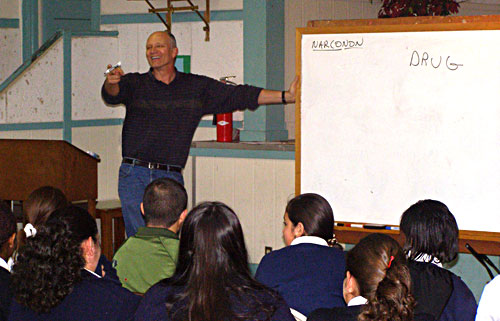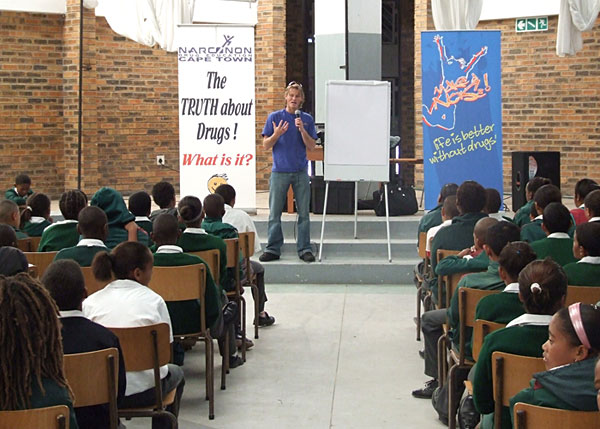 How many pupils do you prefer to address in a session?
We range from 30 to full lecture halls or assemblies.
We understand it's easier to work around a school's timetables and schedules. In that way it makes less problems for the PHSE teachers involved.
Does Narconon Drug Education work with other organisations?
Yes. We sit on the National Drug Prevention Alliance and work with other local groups wherever possible.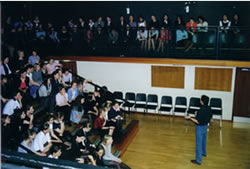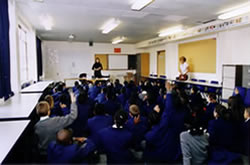 Is there any religious content in the Narconon Drug Education format?
No. Narconon Drug Education UK is a secular charity.